MTP Amendment Bill 2020: A Story of Missed Opportunities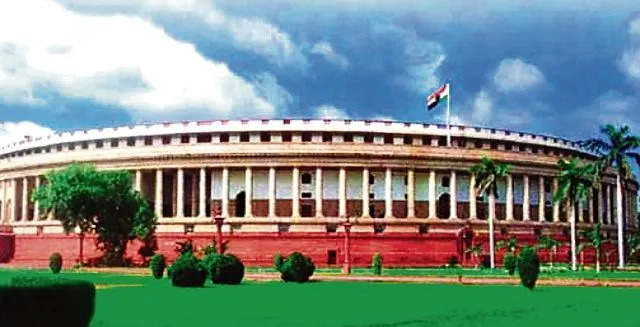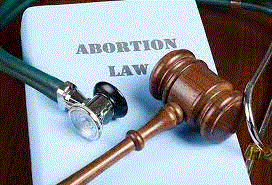 The Medical Termination of Pregnancy Amendment Bill of 2020 was a perfect opportunity to enhance access to safe, legal and quality abortion services through a comprehensive approach based on evidence-based amendments. Unfortunately, it fell short of expectation.
The Union Cabinet passed the MTP (Amendment) Bill, 2020 on 29th January 2020. Subsequently, on 17th March 2020, the Honourable Minister of Health and Family Welfare, Dr. Harsh Vardhan introduced the bill in the lower house of the Parliament (Lok Sabha) and it was passed by voice votes after a debate in which about twenty Members of Parliament spoke on the proposed amendments and the bill.
Almost a year to the date, Honourable Minister of Health and Family Welfare, Dr. Harsh Vardhan introduced the bill in the upper house (Rajya Sabha). The minister elaborated on the genesis of the Medical Termination of Pregnancy Act, 1971, the larger goal of providing safe and legal abortion services to 'women' (emphasis added) who want to terminate pregnancy and the therapeutic, humanitarian and 'eugenic' (emphasis added) grounds on which terminations are permitted under the Act. The rationale provided for amendments was the large number of writ petitions seeking permission of the Supreme Court (26 petitions) and the High Courts (More than 100 petitions) for termination of pregnancy with foetal abnormality or a result of sexual violence and the technological advances that enable safe abortion even in later gestational age. The process of amendments according to the Minister included wide ranging consultations with stakeholders, clearance by an ethical committee, vetting by a group of ministers and special consultation with law and justice ministry. The minister indicated that the rules framed for the amended Act will elaborate on the category of women eligible for abortion beyond 20 weeks; norms for registered medical practitioners whose opinion will be required for terminations at different gestational age and the functions and powers of the medical boards that will grant permission for termination in case of foetal abnormality. According to him, these amendments will enhance access without compromising quality of services, autonomy, dignity and confidentiality of women and will ensure justice for women seeking services.
A Member of Parliament moved the amendments to the proposed bill and requested that the bill be sent to select committee for further deliberations. Several members reiterated this demand. About eighteen Members of Parliament spoke on the bill.
In terms of positive sentiments about the bill, the comments made included it being a positive step in the direction of furthering women's emancipation and advancing their reproductive rights; proposed increase in gestational age being beneficial for minors and rape survivors who often get to know about pregnancy much later as well as for women who have pregnancy with foetal anomaly that is often diagnosed late in the pregnancy.
Critics of the bill talked about lack of consultation with women, the primary stakeholders whose health and wellbeing are articulated as the focus of the bill. The short-sighted approach to medical board constitution was pointed out in view of unavailability of specialists and the lack of attention to women's representation on the board. There was also mention of the logistic nightmare it would be for women in remote areas with an added layer for authorization that has the potential for unnecessary State intervention, delays thereby jeopardizing timely access to services and women continuing to seek judicial recourse in case of unacceptable decisions. It was stressed that decision making is a pregnant person's right, not a medical board's and the bill in its current format misses the right to abortion of pregnant person which was enshrined in the 2014 draft. Further, examination by a medical board is a violation of pregnant person's right to privacy and dignity. Section 5A (1) of the Bill that states that 'no registered medical practitioner shall reveal the name and other particulars of a woman whose pregnancy has been terminated under this Act except to a person authorized by any law for the time being in force', was perceived to provide opportunity to violate confidentiality of the service seeker, assured under the original MTP Act. The proposed bill was labelled as far from comprehensive, a need based rather than a rights-based bill, one that lacked clarity on a time frame for the medical board decision-making process, and on conflation with the POCSO Act (section 19 of which mandates abortion service providers to report cases of minors to law enforcement agencies as rape and section 21 makes failure of the same as punishable). Members of Parliament brought up omissions in the bill such as an approach to address the needs and rights of sex workers and transgender persons and steps to be taken in case the foetus is delivered alive in the course of termination of the pregnancy.
Some members also provided suggestions to strengthen safe abortion services that included stipulation for two Obstetricians (rather than registered medical practitioners) being permitted to opine on termination of pregnancy in later gestational period; training and permitting nurses, ANMs and AYUSH practitioners to provide 1st trimester abortions in rural areas with shortage of allopaths; including an anesthesiologist and a psychiatrist in the medical board; increasing awareness about the legality and availability of safe services; pro-actively combating stigma associated with abortion; setting up fast-track courts especially for minor rape survivors and providing paid maternity leave to women who undergo abortion, especially those who undergo abortion in later stages of gestation.
The Minister countered the demand for sending the bill to a select committee. In his opinion, the process had already included extensive consultations with stakeholders, intense scrutiny by ethical committee and group of ministers and exhaustive discussions in the lower house. He highlighted that it was an attempt to address "extra-ordinary conditions and circumstances", not "routine" abortions and the criticism about the bill was unwarranted. While referring to the classification of countries according to 'grounds for providing abortions', he emphasized that India, in fact, had one of the most liberal abortion laws in the world. And this was being strengthened to further benefit women, by the proposed amendments. He added that the concerns about human resource shortage were misplaced as the system had been strengthened in the recent past with 80,000 seats for under-graduation, 24,000 seats for post-graduation, the health system had more than 10 lakh ASHAs and was able to eradicate diseases. He argued that the health system thus had the capacity to support the proposed amendments.
At the end of minister's reply, the bill was then put to vote and was passed by the Upper House.
Reflections and recommendations
While the bill has a positive provision of reducing the number of doctors' opinions needed for abortions between 12 to 20 weeks from two to one, recommendations proposed in 2014 amendments to provide abortion services on demand up to 12 weeks have been disregarded and the increase of the gestational age from 20 weeks to 24 weeks remains conditional to women belonging to certain categories only. Replacing the phrase 'married women and her husband' in the clause for providing abortion services in case of contraceptive failure with 'women and her partner' is partially welcome as it encompasses those out of wedlock. But retaining this focus on the partner, excludes single women, especially sex workers. Use of gender specific term 'women' as against 'pregnant persons' excludes trans and gender non-binary persons. Setting up of medical boards remains the biggest concern as it violates service seeker's reproductive rights, adds an unnecessary layer of third-party authorization, and creates a deterrent to service access owing to inevitable implementation challenges.
The overall bill fails to consider abortion access as a right of the pregnant person and rather extends the discourse of service provision under eugenic and compassionate grounds at the discretion of medical professionals. The bill continues to be hetero-patriarchal in nature.
It is important to note that despite the discussion in the lower house, no changes were made (To know more about the Lok Sabha/ Lower House debates, please check out our blog https://safeabortion889409100.wordpress.com/2020/03/27/ lok-sabha-debate-on-mtp-amendment-bill-2020/). It is disappointing that even after half a century since the original act was passed, this long pending amendment doesn't uphold abortion as an undeniable reproductive right within the ambit of sexual and reproductive health rights enshrined in multiple commitments under human rights treaties and development agendas.
The bill now awaits the President's assent followed by a Gazette notification for making it into an Act. There is not much window to make changes in this space but there is a pressing need to continue our advocacy efforts to ensure that the MTP Rules framing process is inclusive of diverse stakeholders and maximizes ways in which the rules can accommodate provisions for improving access to safe abortion within the 'given' structure of the bill/act. There is a need for development of comprehensive implementation guidelines which can translate into the most liberal interpretation of the law. It is also necessary to create strong accountability mechanisms for tracking progress on rules framing and implementation of commitments made in the parliamentary debates.
CommonHealth remains committed to its vision of 'a society that ensures the right to the highest attainable standards of reproductive and sexual health for all, especially for women and marginalized communities in India'. It would continuously strive to make access to safe abortion services a reality through all possible avenues.
Acknowledgement: With inputs from Ms. Renu Khanna, Steering Committee Member, CommonHealth