Lok Sabha Debate on MTP (Amendment) Bill 2020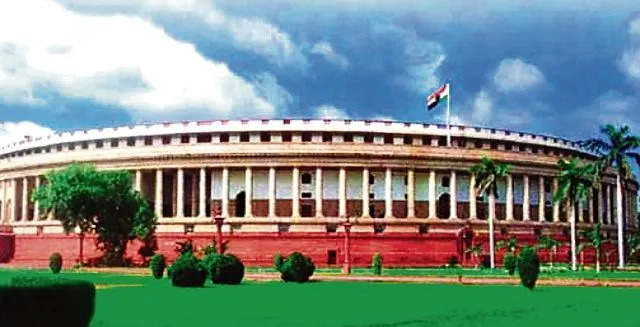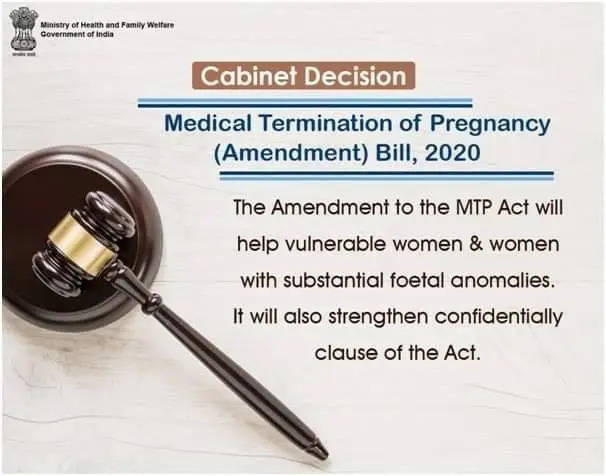 The Medical Termination of Pregnancy (MTP) Act of 1971 legally permits abortion services for select conditions that provide exemptions from prosecution under the Indian Penal Code of 1861. The MTP Act specifies the gestation, facilities, physical infrastructure, and service providers for service provision. The Act and its rules have undergone amendment in 2002 and 2003 to clarify or define terms used, simplify approval of facilities that can provide the services and to keep in pace with medical advances such as the advent of the medical abortion pills.Yet, in India, a woman cannot decide for herself to have an abortion, rather the Act along with other laws and Acts in the country can be and are increasingly used to prevent access to safe abortion services. In the recent past, the number of cases filed in the court to access safe abortion services has increased exponentially. Recent data shows that majority (>80%) are conducted outside 'legally approved or safe' facilities and persons seeking abortion face a range of systemic and legal barriers, in accessing safe and legal abortion services, especially for gestational period beyond legally mandated 20 weeks. CommonHealth strongly believes that the right to take decisions that have implications for their own health and for access to safe, good quality services including those for safe abortion are a woman's right.
In January 2020, the MTP (Amendment) Bill, 2020 to extend the gestational limit with a stated aim of bringing about gender justice and furthering reproductive rights was proposed and passed by the Union Cabinet. Subsequently, Honourable Minister of Health and Family Welfare, Dr. Harsh Vardhan introduced the bill in the lower house of the Parliament (Lok Sabha) on 17
th
 March 2020. He presented the objective, key proposed amendments and sought responses from members of the house. The major amendments proposed in the bill were as follows:
Increasing gestation limit for termination of pregnancy from 20 weeks to 24 weeks for women from vulnerable groups including survivors of sexual violence and those pregnant with foetal anomalies, with opinion of 2 registered medical practitioners
Relaxation of the upper gestational limit for termination of pregnancy in cases with substantial foetal abnormalities diagnosed by a Medical Board comprising of a gynaecologist, a paediatrician, a radiologist or sonologist, and other members as notified by the state government.
Requirement of only 1 registered medical practitioner for termination of pregnancy till 20 weeks of gestation
Changing the language from 'married women and her husband' to 'women and her partner' in the clause for allowing terminations of pregnancies that happened as a result of failure of contraception
Punitive measures against any registered medical practitioner who reveals particulars of the woman whose pregnancy has been terminated to anyone other than those authorised by any law.
About twenty Members of Parliament spoke on the proposed amendments and the bill. We have attempted to summarise the key themes discussed and debated in the Lok Sabha from the perspective of CommonHealth (Key points made by members in table at the end of the document).
Need for abortion services: Most Members of Parliament chose to speak on the need in the context of survivors of sexual violence (including minors) and pregnancies with foetal anomalies. They also discussed the role of safe abortion services in reducing maternal mortality and thus fulfilling commitments under Sustainable Development Goals.
Conditionalities: Some members appreciated the removal of the word 'married' and replacement of 'husband' with 'partner' in the clause on failure of contraception. They saw it as a positive step towards making the law aligned to the present societal norms and towards ensuring the access of single women (unmarried, widowed) and commercial sex workers to abortion services. A few members asked for revising the availability of abortion services under all the clauses and for all women till 24 weeks rather than restricting these for vulnerable women (including sexual violence survivors) and for reasons of foetal anomalies. On the other hand, two members argued for restricting the increase in gestational limit only till 22 weeks in view of the possible viability of the foetus around 24 weeks.
Conflation with POCSO Act: Members highlighted provisions under the Protection of Children from Sexual Offences (POCSO) Act, 2012 that contradict and adversely impact service delivery under the MTP Act. Concerns were raised that requirement of guardian for a minor sexual violence survivor may be a deterrent for the survivor to report and subsequently to seek abortion services. The fact that POCSO Act categorises all sexual activity by minors or persons under 18 years of age as a criminal offence (deeming them non-consensual and not recognising agency of minors) and that it may deter those having consensual sexual activity to seek safe and legal abortion services was mentioned. The stipulation about service provider mandatorily reporting any sexual activity by minors to the police under POCSO Act is in direct conflict with the MTP Act mandate about ensuring confidentiality of the abortion seeker. The confusion and its potential for service denial were highlighted. The Health Minister responded to these concerns and said that these will be addressed while framing the revised rules for the amended MTP Act.
Medical boards: There were lot of comments on the composition of the board. Proposals for including psychologist, psychiatrist, social worker, judicial members and preferably members being female were made. There were recommendations to create such boards at every district, with ability to respond within 48-72 hours of presentation of a case. Members also advocated for states having greater authority over their functioning. However, a few members raised red flags about feasibility of forming medical boards across the country, given the acute shortage of doctors, especially specialists required as per the composition. Members were concerned that the boards may act as barriers. They proposed that the doctor (approved under the Act) at the health facility be allowed to take decisions. The Health Minister responded that in case of pregnancies with 24 weeks or more gestation, there is need for expert opinion to ensure that the decision is in the best interest of the woman's health. He also said that while currently more than 100 medical boards already exist, the suggestions around composition and functionality of the medical boards would be taken into consideration while framing the revised rules under the MTP Act and it will be ensured that there would be no delays because of the functioning of these boards.
Judicial processes: The need to ensure that there are no judicial delays (especially in cases of sexual violence) resulting in the pregnancy crossing the 24 weeks gestational limit was unequivocally stressed upon. There were suggestions for setting up fast track courts for young survivors of sexual violence requiring MTP services. Concern specifically around the situation as in Uttarakhand was highlighted. Uttarakhand still has Patwari police system and owing to hilly terrain, poor availability of and access to health facilities. Stressing on the need for maintaining confidentiality, one member also suggested that judiciary should ensure that the punitive measures for revealing abortion seeker's information are more stringent.
Service provision: Ensuring availability of services (till 24 weeks of gestation) in all parts of the country, especially rural areas was mentioned. Majority of the members talked about complementing abortion service provision with interventions focussed on providing accurate information at the community level through ASHAs, media, and panchayats.
Need for adequate backup health facilities available to women who are using medical abortion pills was raised. Alongside, there were suggestions for imposing ban on over the counter sale of abortion pills. [Mifepristone+Misoprostol combi-packs are Schedule-H drugs and thus are not for OTC sales].
Discomfort of some service providers in terminating pregnancies of more than 22 weeks owing to probability of a viable foetus was mentioned. The Health Minister responded that these ethical issues would be addressed adequately in the rules under the Act.
Service providers: A major concern expressed wasthe shortages of MTP trained doctors, especially in rural areas. Members advocated for increasing MTP trained doctors at lower level facilities and increasing availability of Obstetricians in rural areas. One suggestion was to increase the provider base by training and allowing AYUSH doctors. Another suggestion was to involve only female health providers in MTP service provision.
Right to abortion: Under the Act decision-making rests with the attending doctor. Some members stated that women should be at the centre of decision making and a few talked about doing away with any conditionalities till 12 weeks of gestation. There was an ask to replace 'women' with 'pregnant persons' in the language to make the provisions under the Act inclusive of transgender persons. On the other hand, there was also mention of abortions being a crime against humanity; abortion services being misused and women undergoing abortions again and again. Members with these concerns called for strict regulatory mechanisms and limiting the number of abortions available to a person.
Decriminalisation: Abortions are still a criminal offence under the Indian Penal Code section 312-316 and the MTP Act lists exceptions from prosecution for certain conditionalities. A few Supreme Court judgements state the right to abortion as a reproductive right that falls within the domain of privacy, deeming it a personal decision and thus excluding any third party authorisation. A member highlighted these aspects along with advocating for decriminalisation of abortion.
Others: Suggestions were made to include abortion services under Ayushman Bharat, so that the financial burden on women seeking abortion is mitigated; provide compensation for any deaths due to abortion and mandate all district hospitals to do USG scans for all pregnant women to rule out foetal anomalies. Need for special considerations for tribal and deranged (Vikshipt) women who are raped was also articulated.
Reflections and recommendations
It was heartening that among the members of parliament who spoke, except one, all supported the bill. It was encouraging to see male and female MPs discussing about the need of safe abortion and one male MP added the imperative that men should participate more in such discussions, as they are also part of the reproductive process. Some had very progressive views and spoke about decriminalisation, abortion as a reproductive right of women, placing the decision making with women (instead of doctors) and being inclusive of transgender persons. The issue of conflation with the POCSO Act leading to adverse effect on service provision and access was also adequately raised. Few members even highlighted the issue around the medical boards owing to both challenges in forming and their being a barrier and an example of third party authorisation
However, some speakers were repetitive and seemed to be unaware of the nuances and ambit of the original act and the amendments being brought in. Also, there was no discussion or debate and majority of the points mentioned or concerns raised did not seem to have much effect in changing anything in the bill. The Health Minister responded to a few of the issues mentioned and said that these will be addressed during the framing of rules for the amended Act.
In our view, though 'rights' was mentioned a number of times, it was in the context of sympathy for the person seeking abortion with examples mainly of sexual violence survivors and therefore counter-intuitive. The reluctance of members who are the policy influencers to do away with conditionalities that impinge on abortion seeker's rights and to continue to vest the power of decision-making with doctors/medical boards/judiciary was against the spirit of sexual and reproductive rights enshrined in international human rights and developmental frameworks.
While the bill was passed (as introduced) by voice votes, CommonHealth (as a coalition of organisations and individuals working on the issues of safe abortion) believes that the amended bill needs further revisions. It believes that
abortions should be available at will of the pregnant person at least up to 12 weeks of gestation without any requirement for authorisation by a medical practitioner;
abortions should be available irrespective of gestation and subject to the opinion of one medical practitioners, to pregnant persons on grounds of sexual violence/rape, diagnosis of substantial foetal anomalies, and change in circumstances; and
language of the Act should be inclusive and sensitive to the needs of abortion seekers;
third- party authorisation either through medical boards or judiciary should be done away with
CommonHealth also strongly urges that the Bill be referred to a Standing Committee and ensure wider consultations to obtain multiple stakeholders' perspectives.
Aspect
Comments supportive of Abortion Seekers
Other comments
Decriminalization
1. Need to decriminalize abortion since MTP Act is just an exception to IPC 312 (Ritesh Pandey, BSP, UP)
Right to abortion
1. Abortion is a reproductive right of the woman (Jothi Mani, INC, TN)
2. Women should be in the centre of decision making (Jothi Mani, INC, TN) (Ritesh Pandey, BSP, UP)
3. There should be provision for 'on request' (Jothi Mani, INC, TN) (Dr. Amol Ramsing Kolhe, NCP, Maharashtra)
4. Should be for all 'pregnant persons' to include transgender persons (Ritesh Pandey, BSP, UP)
1. There should be restriction on number of MTPs allowed per woman, maybe maximum of 2 (Chandeshwar Prasad, JDU, Bihar)
2. Abortion is a crime against humanity (Dean Kuriakose, INC, Kerala)
3. How to prevent misuse of the law? (Ram Kripal Yadav, BJP, Bihar)
Need for abortion
1. Important for reduction in MMR as per SDG commitments (Sangeeta Singh Deo, BJP, OD)
2. Most important for women especially in cases of sexual violence (Jaskaur Meena, BJP, Rajasthan)
3. Most important for child rape survivors (Ravi Kishan, BJP, UP)
1. Pregnancy is a happy one only when child is born healthy and thus abnormal foetuses are a huge burden on women where there is more happiness in abortion (Dr. Harsh Vardhan, Health Minister)
Conditionalities
1. Consideration should be for women seeking abortion for reasons other than foetal abnormality or sexual violence but has crossed 20 weeks of gestation (Jothi Mani, INC, TN)
2. Positive step to remove 'married' word (Sangeeta Singh Deo, BJP, OD) (Dr. Shrikant Shinde, SS, Maharashtra)
3. Replacement of 'married women and her husband' by 'women and her partner' in case of contraceptive failure is to uphold rights of single women, widow and commercial sex workers (Dr. Harsh Vardhan, Health Minister)
1. Gestational limit to be increased to 22 weeks only (Dr. Kakoli Ghosh Dastidar, AITC, WB) (Sougata Roy, AITC, WB)
Conflation with POCSO
1. MTP service delivery for minor girls a challenge due to POCSO. Even consent of a guardian becomes a barrier (Jothi Mani, INC, TN)
2. Mandatory reporting by service providers do not allow privacy (Jothi Mani, INC, TN)
3. Issues around pregnancy due to consensual sexual activity among minors should be considered. If reported by doctor, problem from family side and if not reported, problem from legal implications (Dr. Veeraswamy Kalandhi, DMK, TN)
4. Rules will take care of POCSO related conflations (Dr. Harsh Vardhan, Health Minister)
Medical boards
1. Medical boards would act as a barrier and thus the doctor and the health facility should be empowered to take decisions (Jothi Mani, INC, TN)
2. Should have only women members and need to include persons from social work background (Dr. Gautam Sigamani Pon, DMK, TN)
3. Should respond within 48-72 hours (Dr. Amol Ramsing Kolhe, NCP, Maharashtra)
4. There is acute shortage of doctors in rural areas and so difficult to form (Nishant Dubey, BJP, Jharkhand)
5. Suggestions around composition and functionality of medical boards will be incorporated in framing of rules (Dr. Harsh Vardhan, Health Minister)
1. Psychologist and judicial member should be included (Jothi Mani, INC, TN)
2. State government should get more authority over powers of medical boards (Goddeti Madhavi, YSRCP, AP)
3. Psychiatrists should be included (Dr. Amol Ramsing Kolhe, NCP, Maharashtra)
4. Need to be formed at district level (Dr. Amol Ramsing Kolhe, NCP, Maharashtra)
5. Should be sonologist, not radiologist (Dr. Kakoli Ghosh Dastidar, AITC, WB)
6. For 24 weeks+ abortions, there is need of expert opinion considering the safety of the woman and currently 100+ medical boards already exist (Dr. Harsh Vardhan)
Service provision
1. Need of infrastructure esp. in rural parts for performing abortions till 24 weeks (Sangeeta Singh Deo, BJP, Odisha)
2. Basic abortion services should be available at all levels (Dr. Amol Ramsing Kolhe, NCP, Maharashtra)
3. Need to have availability and access to doctors for rural women using MMA (Dr. Shrikant Shinde, SS, Maharashtra)
4. Need to be added under Ayushman Bharat, especially in Rajasthan (Nihal Chand Chauhan, BJP, Rajasthan)
5. Need to prevent all illegal and unsafe abortion by wider availability of safe services (Thirumaa Valan Thol, VCK, TN)
1. OTC sale of MMA pills should be banned (Dr. Amol Ramsing Kolhe, NCP, Maharashtra)
Service providers
1. Need of more providers at lower level facilities (Dr. Amol Ramsing Kolhe, NCP, Maharashtra)
2. Other providers can be allowed (Dr. Amol Ramsing Kolhe, NCP, Maharashtra)
3. Consider increasing provider base by including AYUSH doctors (Varun Gandhi, BJP, UP)
4. Need to increase number of Obstetricians, especially in rural areas (P Raveendranath Kumar, AIADMK, TN)
5. Rules will take care of ethical issues for abortus disposal (Dr. Harsh Vardhan, Health Minister)
1. Discomfort of doctor in disposing abortus of 24 weeks; equivalent to 'murder of a breathing child' (Dr. Kakoli Ghosh Dastidar, AITC, WB)
2. Only female health providers should offer abortion services (Jasbir Singh Gill, INC, Punjab)
Awareness raising
1. Should be done starting from Panchayat level (Jothi Mani, INC, TN) (Thirumaa Valan Thol, VCK, TN)
2. ASHAs should be trained for providing accurate information on abortion (Varun Gandhi, BJP, UP)
3. Should be done through media (Kotha Prabhakar Reddy, TRS, Telengana)
Judiciary related
1. Judicial delays should be addressed in order to avoid crossing 24 weeks gestational limit (Dr. Amol Ramsing Kolhe, NCP, Maharashtra)
2. Fast track courts for young women survivors of sexual violence (Dr. Kakoli Ghosh Dastidar, AITC, WB)
3. In Uttarakhand, there is still Patwari system and thus filing FIR is difficult. This is coupled with low availability of doctors. So, need to look into this aspect for access to abortion services especially in cases of sexual violence (Tirath Singh Rawat, BJP, Uttarakhand)
1. Punishment for contravening clause on abortion seeker's information can be increased to 2-3 years instead of 1 year (Nihal Chand Chauhan, BJP, Rajasthan)
Others
1. Compensation for any deaths from abortion services (Chandeshwar Prasad, JDU, Bihar)
2. Special consideration needed for tribal women (K Suresh, INC, KL)
3. Need to account for deranged (Vikshipt) women who are raped (Dr. Virendra Kumar, BJP, MP)
1. District Hospitals should do USG for all pregnant women to check for foetal anomalies (Dr. Kakoli Ghosh Dastidar, AITC, WB)